Free express shipping
on all orders within the USA
Percentage of sales donated to One Tree Planted
Microbiome - Friendly
microbiologist tested
Free express shipping

on all orders within the USA

Percentage of sales donated to One Tree Planted

Microbiome - Friendly

microbiologist tested
Testimonials
"I'm a HUGE fan of both After Dark serum and WOKE oil! My skin hasn't felt like this in a while, and I'm constantly trying new skincare!"

@officialJulissaB

"After dark night cream is the best! First off, Smells amazing!! Secondly, I love how hydrating it is and that the ingredients are all natural. Highly recommend!!"

@alexisfallon_

"Super excited to try... that holiday stress just crept up on my skin."

@ESTELLEDARLINGS

"After Dark is a super-nourishing product. I love to lightly exfoliate while I clean my skin, then massage in After Dark. You feel the product soaking into your skin and wake up with a smooth and plump look to your skin that is just addicting."

@truelifecoaching613

"I see you HOUSE OF GRŌ! This stuff is amazing! I'll never go back to normal moisturizer, After Dark all day and night for me! I was getting a lot of sunspots and this faded them out so quickly! it smells incredible and feels amazing on my skin. I use this product a lot on my clients to give them a gorgeous glow under or on top of makeup . Definitely got me hooked."

@jennanicoleofficial

"HOUSE OF GRŌ is life changing skincare products versatile enough for everyone to use due to its soothing and effective properties. The AFTER DARK moisturizer helps any inflammation on my face caused my rosacea and eczema. I personally love to put these products in the fridge for maximum results!"

@chloewilson

"After Dark has done such wonders for my skin! I've always struggled with acne and After Dark has cleared my skin completely. My face literally glows!! I use it at night and wake up with smooth, hydrated skin. It is seriously life changing and I am absolutely addicted to it"

@katq0221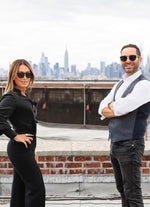 welcome to the GRŌ community
meet our founders
House of Grō is a New York City-based brand launched in 2021 by co-founders and siblings Irina + Sam. The duo were in the fashion and hospitality industries when they discovered the healing capabilities of plants. Irina with a passion for skincare and wellness, and Sam being a trained acupuncturist and doctor of Eastern medicine. 
SHOP NOW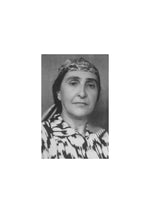 OUR STORY
SKINCARE DERIVED FROM 3RD GENERATION FAMILY WELLNESS PRACTICES
Family and tradition mean a great deal to us at House of Grō, our great grandmother "Bivi" was the foundation for the ethos and formulation of the brand. She used our superstar ingredient Chaga mushroom that she sourced from Siberia as a traditional skin health remedy while raising our mother and her siblings in Tajikistan. We will continue this journey by encouraging our children to cherish their health as she did ours. At House of GRŌ, we are committed to promoting growth in all aspects of life. We believe in the power of spiritual, personal, intellectual, physical, and economic growth, both as individuals and as a collective. We are dedicated to sourcing and procuring botanicals sustainably, ensuring the growth of our planet and its inhabitants. Our mission is to provide products that promote growth and well-being, while also supporting the growth of our community and the world around us. At House of GRŌ, we believe that everything on this earth has the right to grow, and we are committed to making that a reality.
INGREDIENT GLOSSARY