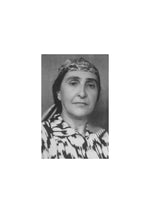 OUR STORY
SKINCARE DERIVED FROM 3RD GENERATION FAMILY WELLNESS PRACTICES
At House of Grō, we believe in the power of nature's timeless wisdom. Inspired by our great grandmother's "Bivi" cherished formula and driven by the passion of sibling founders, we have created a line of luxurious skincare products that harness the extraordinary benefits of mushrooms. Our story begins with a treasured family secret – a formula passed down through generations. Our great grandmother, a wise and radiant woman, understood the transformative power of mushrooms and their ability to nourish and rejuvenate the skin. Drawing upon her wisdom, we embarked on a mission to share her remarkable formula with the world. When you incorporate House of Grō's mushroom-powered skincare into your daily ritual, you'll witness the visible difference in your skin's texture, tone, and overall radiance. Embrace the allure that comes from within and unveil your skin's true opulence. Join us on this extraordinary journey and discover the beauty that lies within you. Visit our online sanctuary to explore our range of mushroom-infused skincare products. Your skin deserves nothing less than the epitome of luxury, inspired by the wisdom of our great grandmother and crafted with love by sibling founders.
INGREDIENT GLOSSARY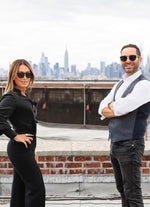 meet our founders
As siblings, we have poured our hearts and souls into perfecting this formula, infusing it with the finest sustainably harvested mushrooms. Our commitment to sourcing only the most exquisite ingredients ensures that each product is a testament to our family's legacy and dedication to quality. But this is more than just a skincare line – it's a journey back to nature's embrace. We invite you to experience the transformative power of mushrooms as you embark on your own personal quest for radiant and opulent skin. Our range of serums and more are meticulously crafted to deliver unparalleled results. Each product is a testament to our belief that skincare should be a luxurious and sensorial experience, a moment of self-care and indulgence.
Welcome to the Grō community!
- Irina & Sam
SHOP NOW