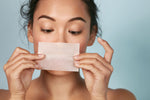 Tips for Treating and Preventing Oily Skin
It doesn't matter if you are trying to eliminate oily skin because your face always seems shiny or if oil is clogging your pores and pimples are forming; there's one fact about the process – it's not always easy. 
Part of this is because oily skin is caused by your hormones or inherited. There's no way to control your genes, and you may be unable to do much about hormonal fluctuations. 
While that may be frustrating, you can change how you care for your skin. Making simple changes will reduce the oil on your skin and help you get a healthier complexion. Keep reading to find some tips to prevent and treat oily skin. 
Improve Your Skin Care Routine
You need to wash your skin regularly and use quality skincare products. While this may not cure your oily skin, it can reduce the amount of oil on your face. 
Cleanse Your Skin Twice Daily
Wash your face in the morning and at night. If you exercise or if it is very hot outside, add another wash to your routine. You need to remove sebum, which is the oily substance released by the glands beneath your skin. Make sure you use a facial cleanser that will remove dirt, dry skin, dead skin cells, and sweat. 
When you have oily skin, it means you are more prone to a breakout. Because of this, you need to use a cleanser that is:
Nonallergenic

Noncomedogenic

Non-irritating 

Non-acnegenic 
Try to find a foaming facial cleanser or soap. These are more effective at rinsing away additional oil than lotion or creamy cleansers. Make sure the cleanser you use leaves your skin feeling clean and fresh. 
Use the Right Astringent 
Another effective way to control oil is by using astringent. This includes facial toners that will help remove any makeup or dirt that's left behind after you have washed your face. Astringents will also remove excess oil while tightening your pores. 
A common astringent that people with oily skin use is witch hazel. It's made from a flowering plant that has been proven effective for helping with acne and similar skin issues. Some people use it in its natural form, while others will choose products that blend witch hazel with other ingredients. 
If you don't use witch hazel, make sure the astringent you choose contains alcohol, citric acid, or salicylic acid. These ingredients are also effective at treating oily skin. 
When using astringent, you will wash your face first. After that, apply the astringent using a cotton pad or cotton ball. Wipe the product all over your face. 
Preventing and Treating Oily Skin
When you are
dealing with oily skin
, it may seem like an impossible issue to overcome. However, using the tips here and the right products will pay off. Being informed will help you get the desired results and keep your oily skin to a minimum. Remember, finding the right products can be tricky, so be sure to do your homework to find the best ones.